3 in 1 - Templeton Crystal
Item is in stock
Hurry! Low inventory
Item is out of stock
Item is unavailable
FREE EXPRESS SHIPPING WORLDWIDE
The Original & World's First Blue Light Blocking Glasses that provide 3-in-1 Day & Night Protection
Made with innovative materials and interchangeable clip-on system using less resources than a day and night pair.
Australian designed & owned - supporting small family operated businesses
• Premium Bio-Acetate frames 100% biodegradable and compostable (degrades 90% after 115 days)
• Superior Barrel Hinges
• Scratch resistant lenses
Our frames can be fitted with prescription lenses by your optometrist
• Size - 48mm Eye/ 21mm Bridge/ 145mm Temples 
• Unisex - medium/large - Suitable to most face shapes (silicon nose pads and ear grips included for smaller customers PLEASE NOTE IN CHECKOUT)
• Clear base blue blocking lens (For daytime screen use with minimal colour distortion - blocks 50% of blue light 380nm - 420nm (100% of blue-violet light most damaging to the retina)
• Yellow BPI clip-on (For optimal day use, light sensitivity, eyestrain and migraines - blocks 100% of blue and blue-violet light (380nm - 455nm)
• Red BPI clip-on (For optimal night use, helps melatonin release for sleep, lower cortisol - blocks 100% of blue light and green light up to 550nm)
• Microfiber lens cloth made from plastic bottles and naturally dyed.
• Handmade hemp and organic cotton carry case
Money Back Guarantee
within 30 days of purchase
Same Day Dispatch
when you order before 12pm
Customer Reviews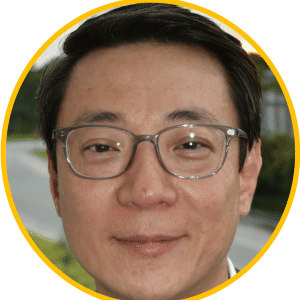 EY
04/02/2023
Eric Y.

United States
High quality and well designed
I've been using your glasses for over a month now and it's working really well. Mostly I am just using the day lenses, they are well designed. Got a lot of the compliments on them as well!
04/01/2023
Matt C.

United States
Game changing!!
Glad I *finally* hit go on purchasing these blue blockers. I had been following on along in the background thinking 'people are writing these reviews but… are they truely worth it?' the answer to that is a resounding YES! I have been able to eliminate wearing my 'low prescription glasses' as the reason for wearing them is clarity based on fatigue/strain on my eyes. The blockers eliminate the strain on my eyes that came from the screen light. The 2 clip ons have dramatically helped with winding down at night, giving me a better night sleep. I couldn't remember the last time I'd gone to bed without my eyes feeling strained and tired and being able to fall gently and quickly into sleep. The blue blockers are also just really sleek in design, ahead of the game aesthetically and sustainably. Cliff notes… GET THESE BLUE BLOCKERS!
04/12/2022
Anonymous

Australia
Loving the 3 in 1 - Templeton Crystal blue blockers,
I have recently bought the 3 in 1 - Templeton Crystal blue blockers, package arrive super quick. I can already see the difference in my sleep. Thank you!
29/11/2022
nicholas s.

Australia
excellent
comfortable, stylish and effective!
15/11/2022
Julia W.

United States
My eyes thanked me
I've been using cheap blue blockers and decided to splurge on Barkleys. They came in a really nice case. There's pockets to hold the yellow and red tinted clip ons, along with a cloth to keep them smudge free. The biggest difference is I'm having less eye fatigue. My eyes would hurt after working on a screen for extended periods. Now I'm feeling a lot better. Definitely recommend if you spend significant amounts of time on your phone or computer.